Easy to use
Simple and clear area with a sophisticated control of the most common tasks such as changing the amount, providing discounts on an item or a full-text search catalog. Selling goods has never been easier.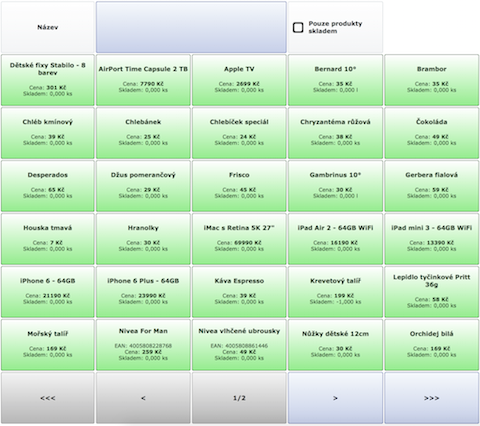 Fulltext search
It does not work barcode or need to find a customer inventories? Multifunction full-text search with touch keypad. Search by title, EAN, PLU or catalog number.
Storage data terminal support
Inventory of receipt of goods or longer you will be a nightmare. With the support of mobile data terminals in the online mode, you can easily retrieve the needed goods using the barcode as a list loaded in the administration subsequently work in any mode.